Dissolve Air Filtration (DAF)
DAF is the process of removing suspended solids, oils and other contaminants via the use of air bubble flotation. Air is dissolved into water, mixed with the waste stream and released from the solution while in intimate contact with the contaminants.
Dual Media Filter (DMF)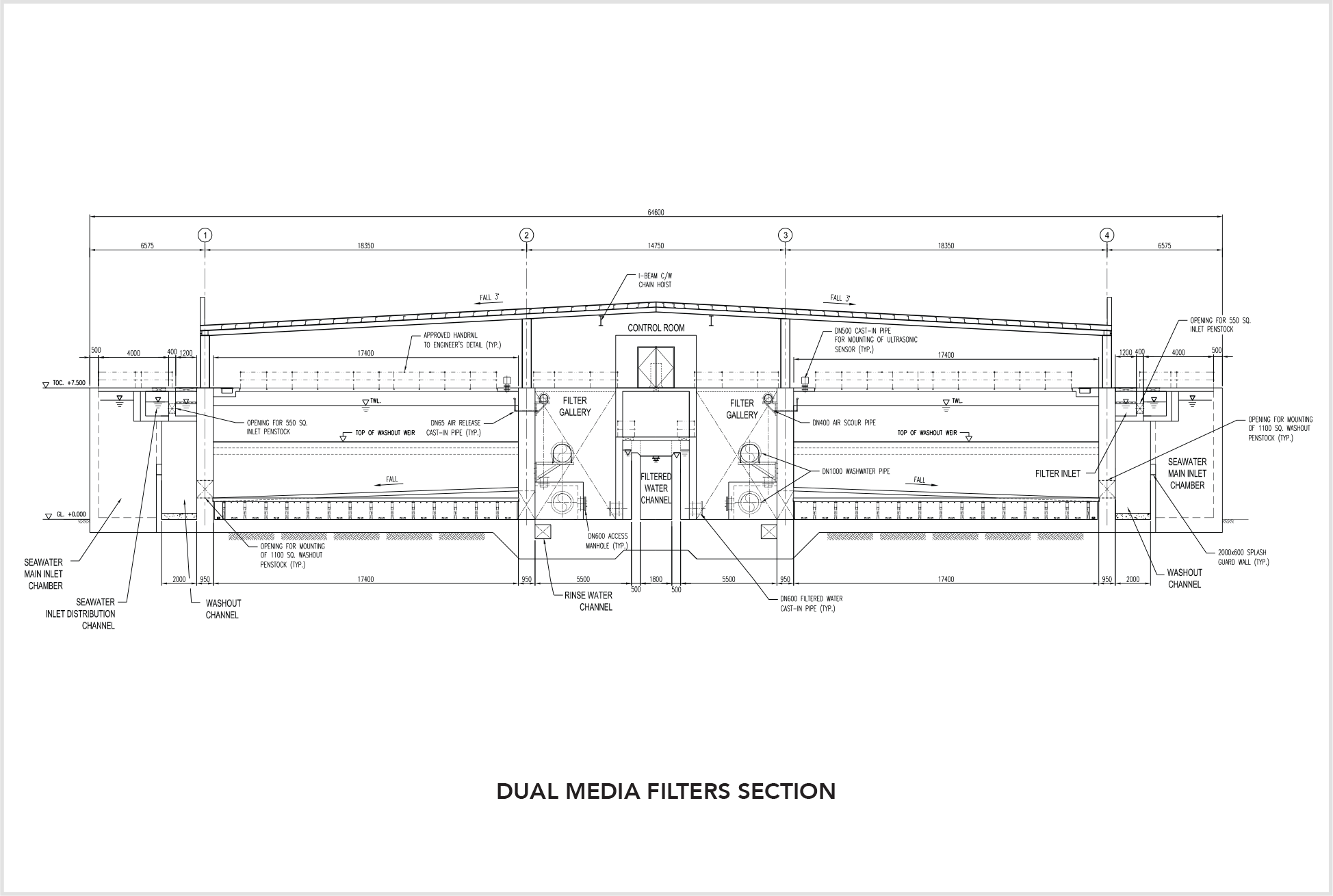 A dual media filter/multi-media filter is primarily used for the removal of turbidity and suspended solids as low as 10-20 microns. Dual media filters provide very efficient particle removal under the conditions of high filtration rate. Inside a sand-anthracite filter is a layered bed of filter media.